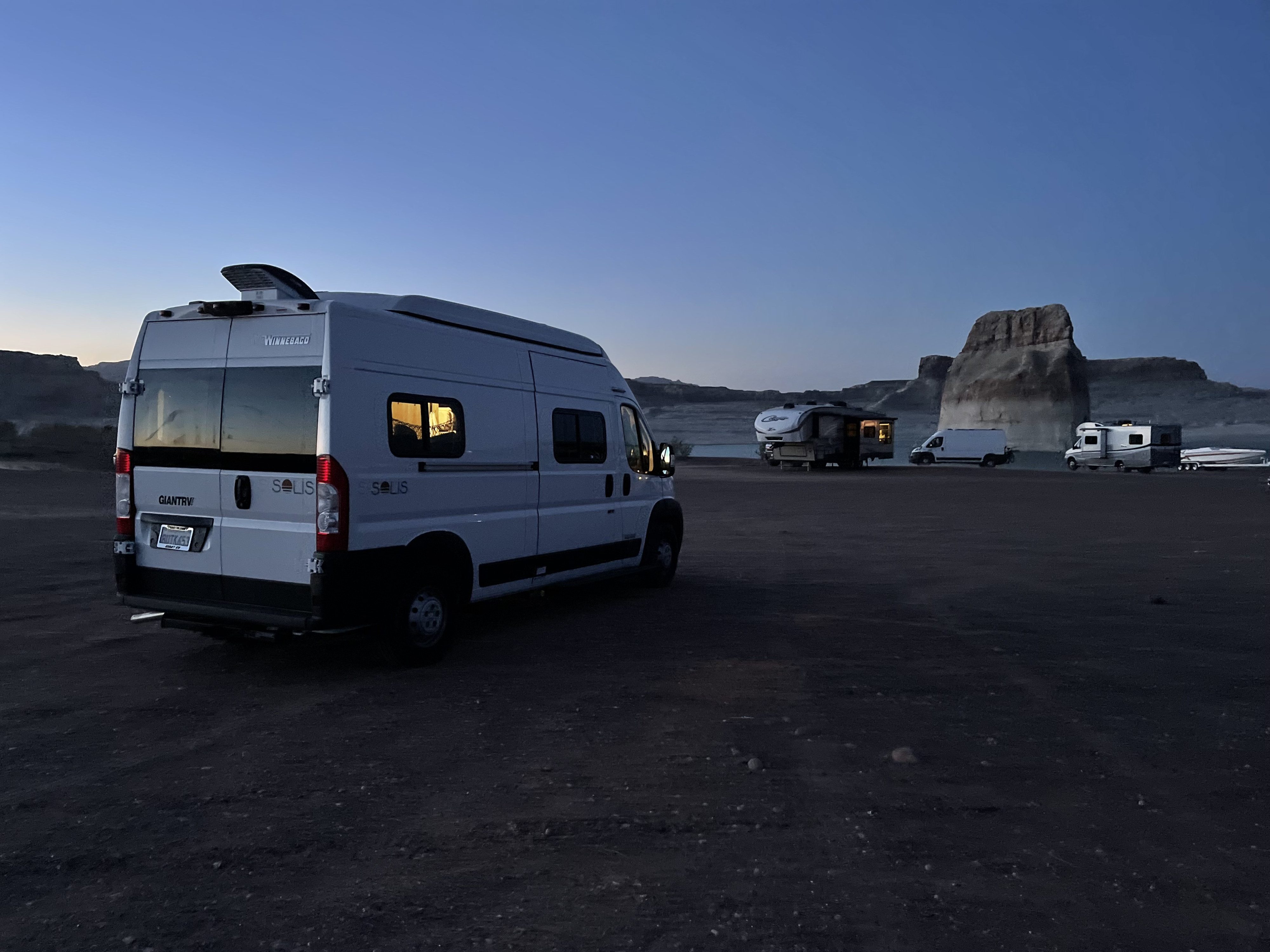 5
Membro di Outdoorsy
Ospite dal gennaio 2021
---
---
92% di tasso di risposta
Risponde generalmente in meno di 6 ore
Chi è Francisco Barrera
I have loved taking many road trips over the years, especially in my backyard in the beautiful states of California, Utah and Arizona. Having slept in tents and in my hatchback, I can appreciate having an indoor bed to sleep in, a shower to rinse off, and a fridge and stove to prepare something tasty. This past year I finally got a chance to enjoy those "luxuries." When I'm not using the Solis van, others can enjoy it!
5
Membro di Outdoorsy
Ospite dal gennaio 2021
---
---
92% di tasso di risposta
Risponde generalmente in meno di 6 ore
---
Ricordi di viaggio con il veicolo di Francisco Barrera
---
The trip was great, and the RV is super easy to operate and super cozy for family of 2 adults and 2 kids. The host is very kind and friendly to show us all the details procedures to operate the RV.
Timothy G.
5•settembre 2022
The camper van is very clean. The owner was very nice and answered all questions. Highly recommend.
This was a great experience for the books. The bathroom and the rooftop tent was a great feature. I would definitely rent from Francisco again. 10/10 experience
2 Photo inviate da Dianna A.
Awesome van! Francisco was very helpful, would definitely rent again and recommend to everyone
Francisco was responsive and easy to work with. The van was comfortable, easy to drive and allowed us to experience the national parks without the limitations of larger vehicles. I would definitely rent this van from Francisco again.
Francisco the owner was a pleasure to work with pre rental during my trip and on return. The vehicle was in great condition and all systems worked well Highly recommend this owner and rental
Fantastic experience with an almost brand new RV. Very comfortable to drive and live in! Just know that you can adjust the steering wheel by pulling it towards you (not up or down) figured that out too late in the drive.