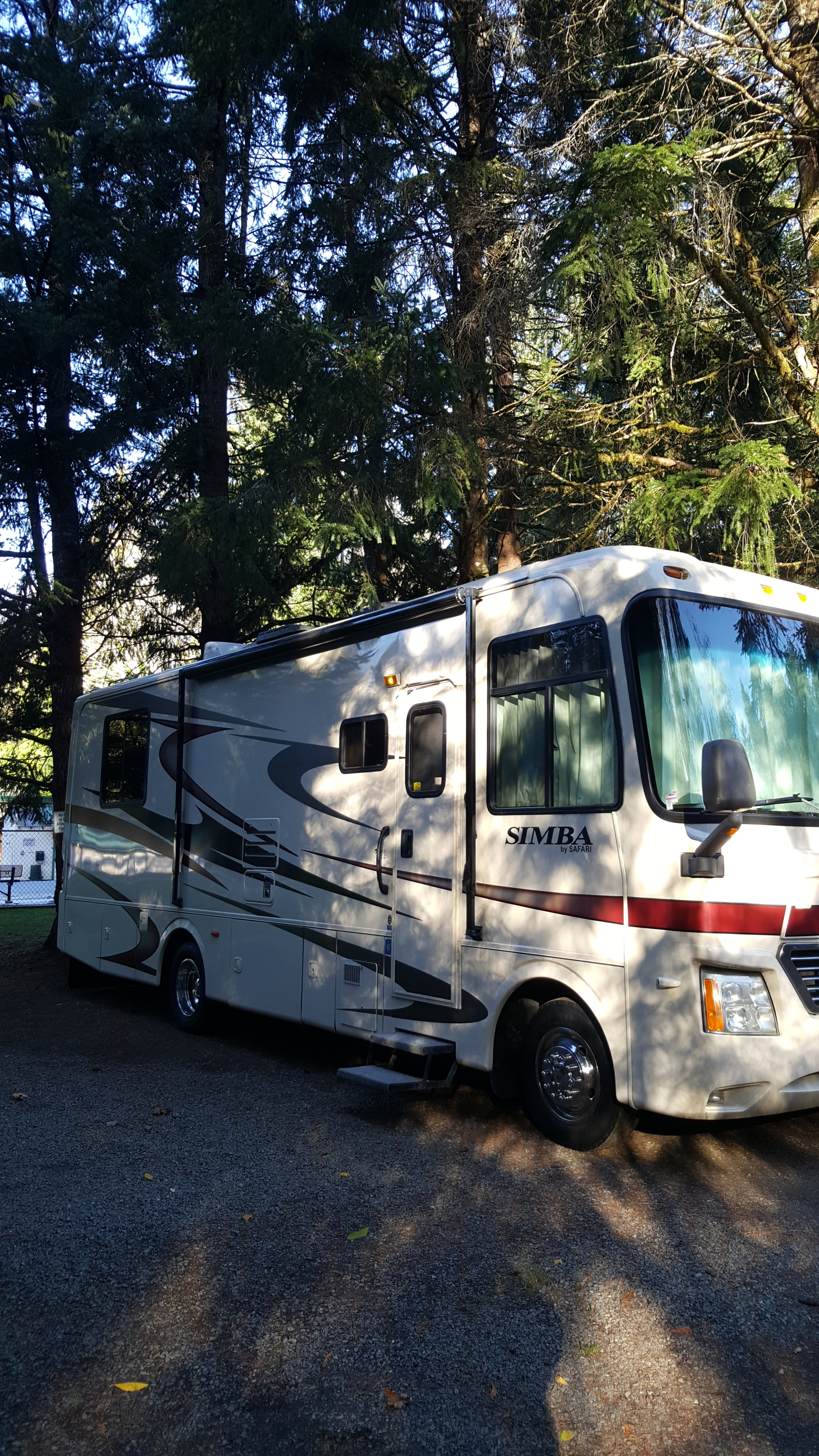 5
---
---
100% di tasso di risposta
Risponde generalmente in meno di un ora
Chi è Robert Binning
Hi, This is my first Class A RV. I have had both campers a travel trailer before so I am familiar with most systems. I am blessed to live in one of the most beautiful places in world, Vancouver Island BC Canada. While Im still working renting my motorhome to guests is a perfect way to ensure it gets used. I get help paying it off and you get to rent a great unit! If you have any questions please drop me a line. Rob
5
---
---
100% di tasso di risposta
Risponde generalmente in meno di un ora
---
Ricordi di viaggio con il veicolo di Robert Binning
---
Matthew G.
5•settembre 2022
Best trip we've ever done. Rob was awesome and so was Simba. Rides from the ferry going thru the Rv with us directions all a bonus. Tofino was amazing.
Thanks for everything Rob
Rob's Simba will always have a very special place in our hearts! I'm writing this from back home in the UK having spent 2 weeks touring the island. Simba was very easy to drive once Rob had given us his excellent run through and test drive coaching session. After that we were good to go and what an adventure for the 4 of us - surfing / golf / whale watching (a curious humpback swam up to the boat!) sea kayaking (saw a bear and 2 cubs!) walking / swimming + tubing in the crystal clear rivers / driftwood raft making / amazing food & people! Wow! All thanks to the freedom Simba gave us. I'd previously never used an RV before, but hooking up to full service was very easy, as was using the inverter or generator when we were not hooked up. Simba is obviously not a brand new unit so don't expect everything to be sparkling, but everything you need works just fine! We were surprised by how good the shower was for example, and the side out transformation is fantastic! So yeah… very highly recommend Simba and save yourself some money by hiring through Outdoorsy. Robert - thank you!!
Loved our Island Glamping experience with Simba. Perfect for rainy weather which we had a bit of!! Rob was a great host! We had everything we needed. Rob even gave us a tour of Nanaimo and dropped us off at the door to our hotel! He's a good laugh and loveable character. The free campsite at Upper Campbell Lake was amazing! Simba had no problem getting up to Mt Washington as well. The rental was affordable and we had a great time touring around the Island! Would highly recommend renting Simba Rob!!
8 Photo inviate da Tara K.
We had such a great time with SIMBA! The island is beautiful, with many well kept and nicely located campgrounds..our favourite one was Mountainare campground, south of Nanaimo.
We can definitively recommend Rob as a renter. He is such a friendly and helpful person! He gave us a very good introduction to SIMBA, including a test drive, which is really great! The RV has all luxury you can think of and is very clean and lovingly kept. The communication with Rob was always quick and friendly, simply a pleasure. Go ahead and book your adventure! 😃
6 Photo inviate da Petra K.
Christophe P.
5•maggio 2022
Will definitely be renting with Rob in the future. Beautiful RV, great communication, thorough overview of Simba, and loved the little extras (coffee, fire wood, and all the camping essentials we needed). Amazing trip to Tofino.
Christopher A.
5•aprile 2022
Excellent time on the island.

Very clean and nice Rv! And Rob is very nice as well, introduced Simba clearly before we go. We had a really wonderful trip with Simba!
Will definitely be renting With Rob again!
Had a great time! Robert is very friendly and communicative. The RV is packed with absolutely everything you would need for your trip.
Robert has a great rv, amazing communication throughout the whole process. We will be renting again from Robert. Simba is an A+ unit